Allegany County Maryland section of
the Chesapeake and Ohio Canal National Historic Park
Mile Marker 184.5 (Cumberland MD) to Mile Marker 135.90 (Pearre MD)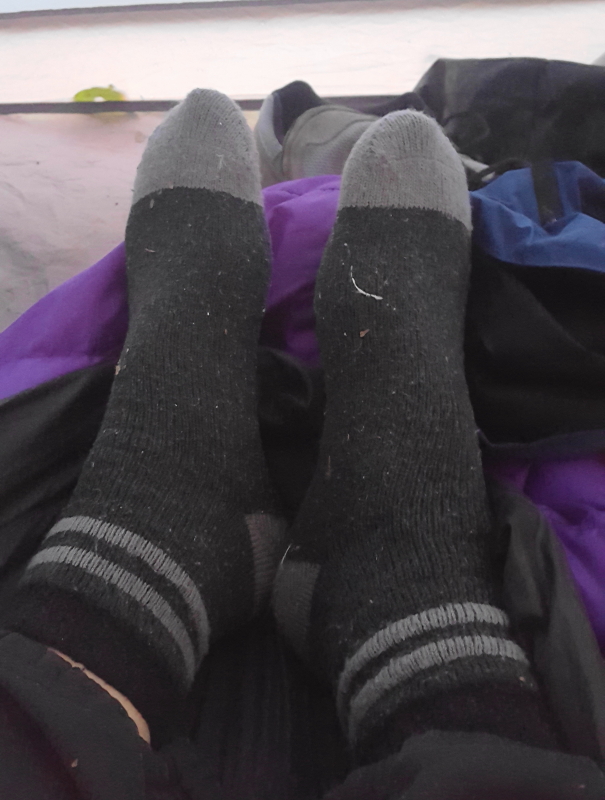 "Vampire Socks"- A pair of very warm socks, usually made of wool that are kept in the bottom of a sleeping bag. These socks are worn at night when camping to keep the feet toasty warm. You keep them in the bottom of your sleeping bag so that they are protected from the weather and you are assured of at least warm feet at night no matter the conditions. They are called Vampire Socks because they only come out at night and are put away in the morning light.
October 20th 2018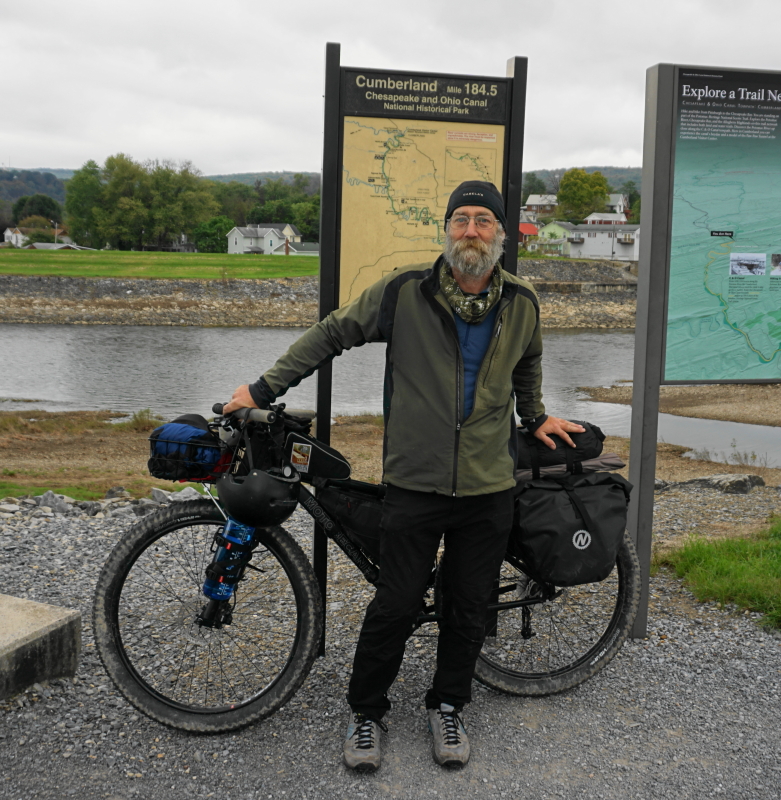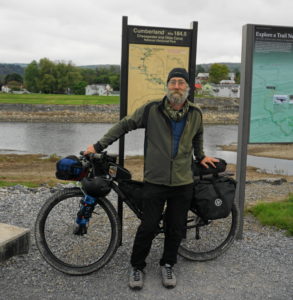 After a spring and summer of high rainfall, closures of sections of the Canal due to flooding and washouts and a very busy work and volunteer schedule I was ready to take at least a quick overnight trip. Now I do spend quite a bit of time out on the Canal, doing my levels, exploring, and taking photographs, but getting two or three days in a row to be out there just has not been possible.
So despite the never ending cold that has been plaguing me, on the 20th I packed Grace the Wonderbike for a three day trip. Debra dropped me off in Cumberland and I was going to see how far east I could get. Though it was heavily overcast in Cumberland conditions were supposed to improve, sunshine and reasonably warm temperatures till Saturday night when a cold front was due to arrive, the weather reports were rather vague as to what was going to happen at that point.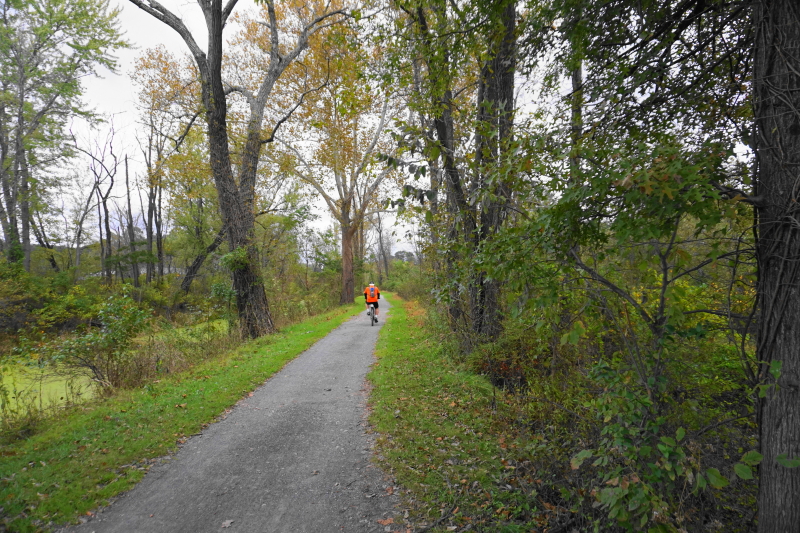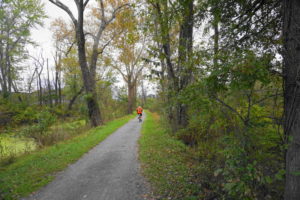 After some quick photos at the 185.5 marker, I took off. It turned out to be a very pleasant day, warm, but not too warm with enough sunshine to make photography fun. Though my cold was a bit bothersome it wasn't that annoying.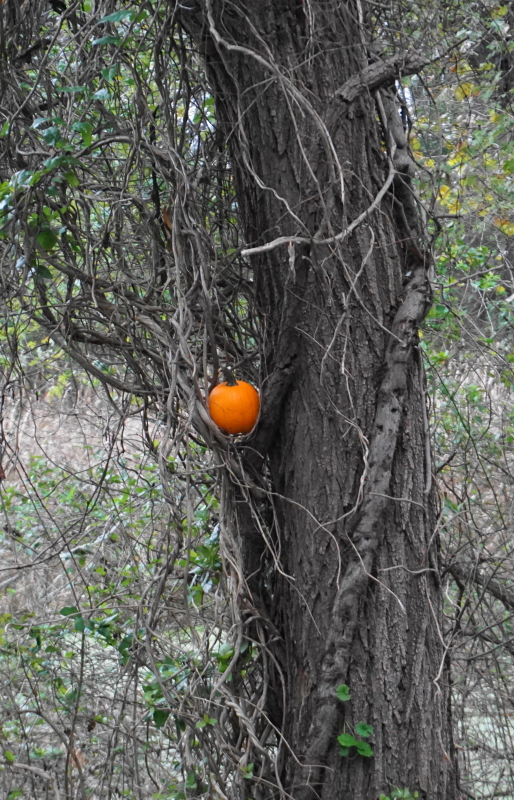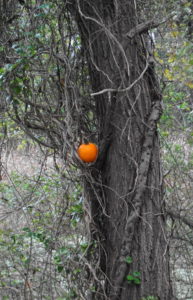 I spent most of the day leapfrogging with a Boy Scout troop that was camping at Paw Paw that night. These fellows were quite pleasant, courteous, and fun to be around, just what you expect from Scouts.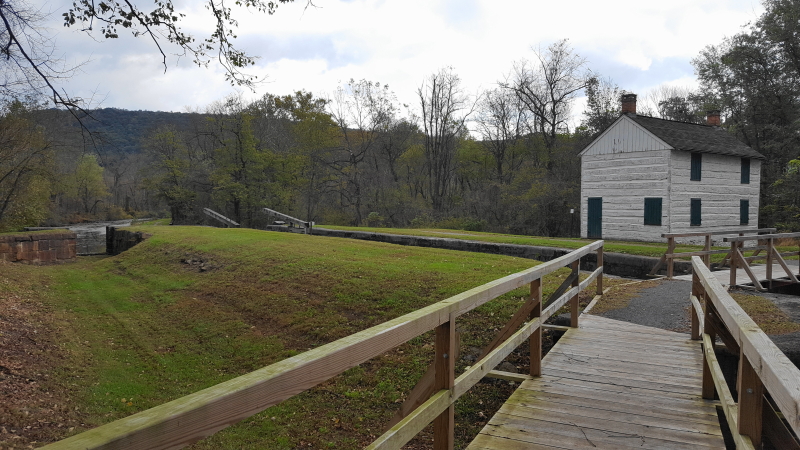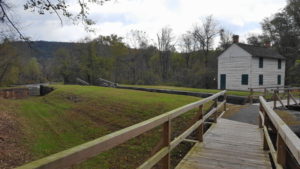 My intent was to go slow and enjoy the scenery. Since Arthur's passing, I find that I need time to myself to order my mind; this seems to keep me sane.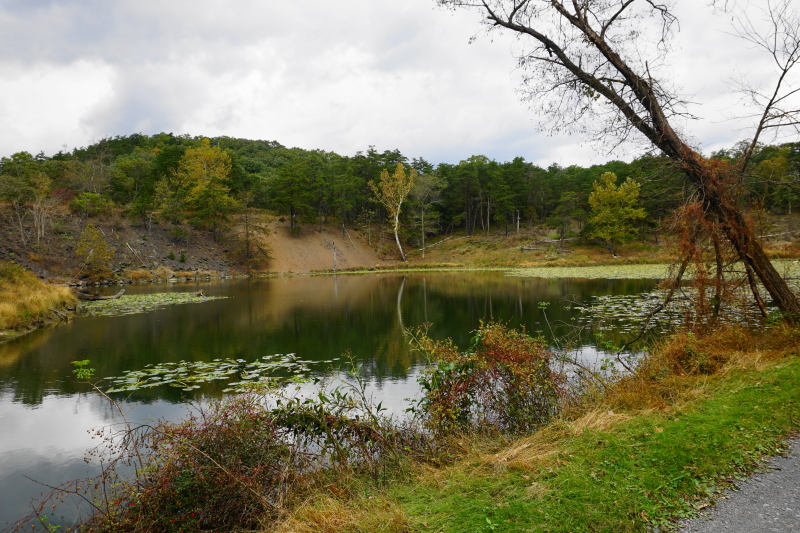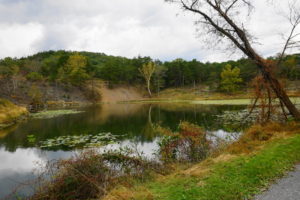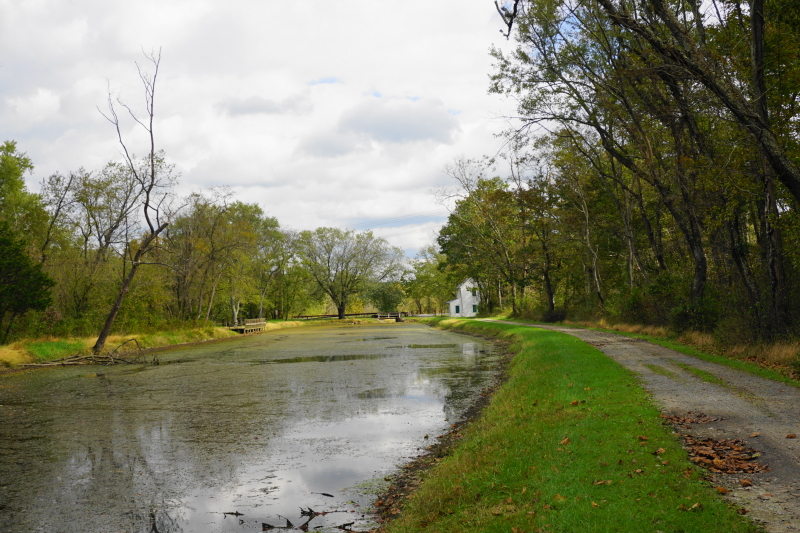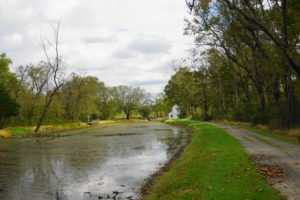 Early on in my grieving process I decided that it was so very important for me to remember that Arthur and I shared an often irreverent, bizarre, and imaginative sense of humor. Making up elaborate stories to explain simple things and silly little practical jokes were some of the best times we had together.
I need my alone time to remind myself that it is important that I keep these memories alive as well as maintain that kind of thinking in myself. It is far too easy to dwell on grief and loss and lose yourself to those feelings. They are always there, and will never go away, but balance in all things is important.
My plan was to camp at Devils Alley Hiker-Biker just the other side of Paw Paw Tunnel but as I rolled into the water pump area I saw that the campsite was full of Boy Scouts, must've been a big weekend for Scouts.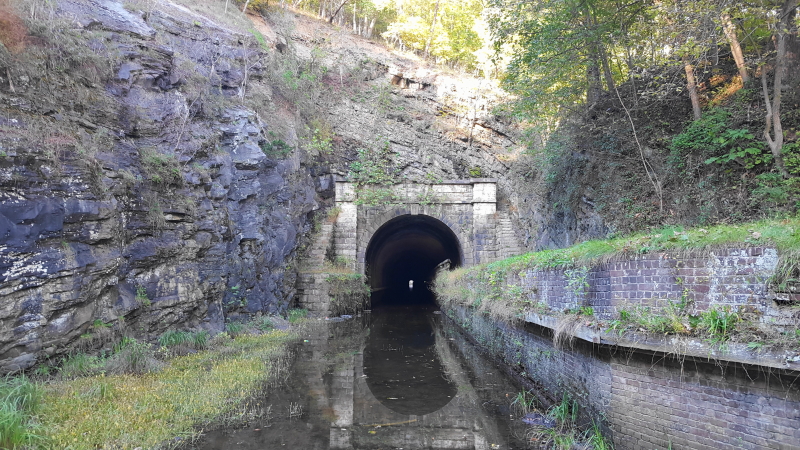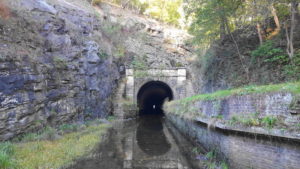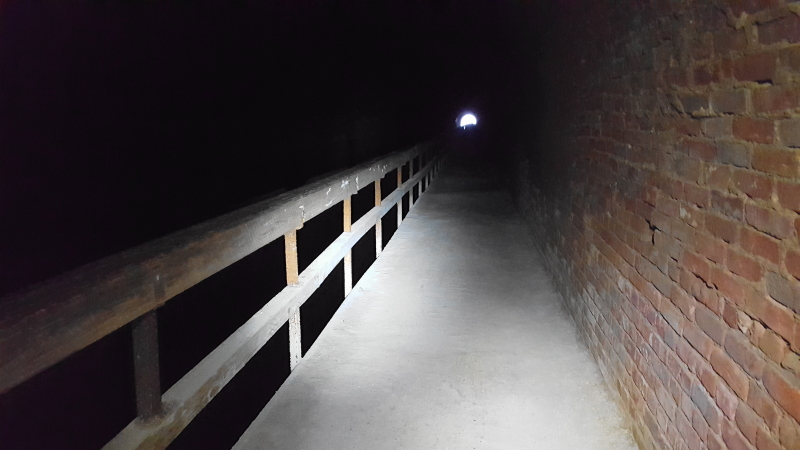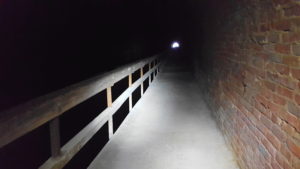 Though I like Scouts, I was one and have been a Scout leader in the past; I really didn't want to stay in a campsite with a bunch of boisterous teenage boys. So I chose to ride on to the next Hiker-Biker, Stickpile Hill, which I had all to myself.
It was starting to get dark so I set up my tent, got the stuff I needed for the night into it and cooked myself a large supper. The cold front was coming in from the west, the wind was picking up, and I kept hearing a rumbling noise, which I thought was coming from the railroad tracks across the river.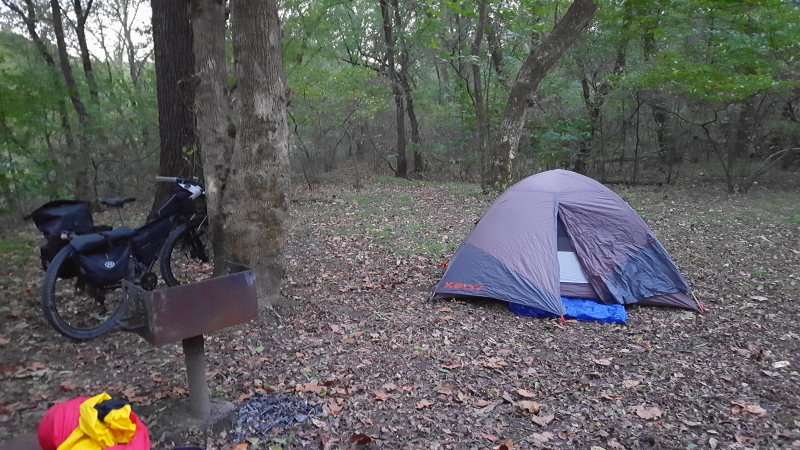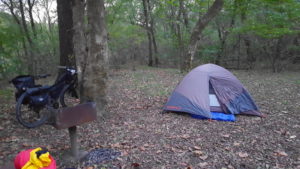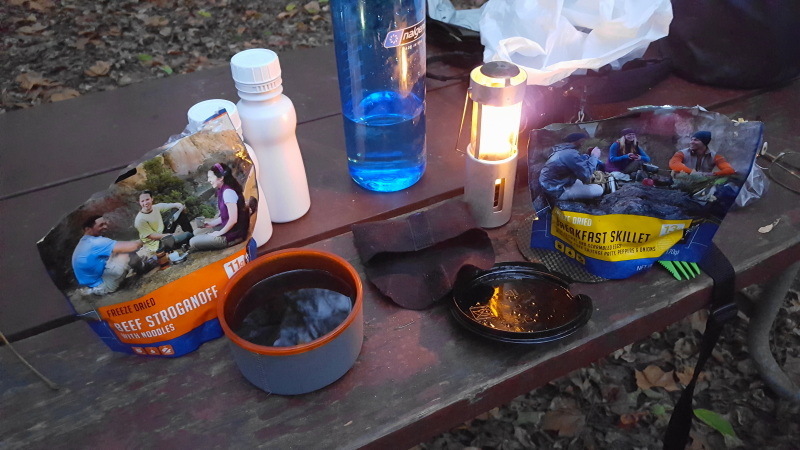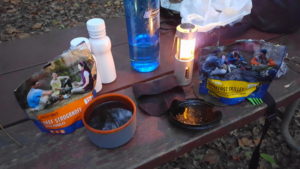 Then I saw the lightning flashes to the west. I had just enough time to get things put away and the tarp over my bike and tied down before the storm got to me. At least the mosquitoes went away.
The storm, at least the rain and wind part, lasted about four hours. At some point I fell asleep and woke up to the sound of snarling, growling, and conflict.  It sounded as though a raccoon lost a fight and was being eaten by something. I'm not sure what can kill a raccoon in this area so I had to get out of the tent and see; my oversized bump of curiosity often overrides my common sense.
I found nothing though, nor did I when I looked for tracks in the morning, it shall have to remain a mystery.
October 21st 2018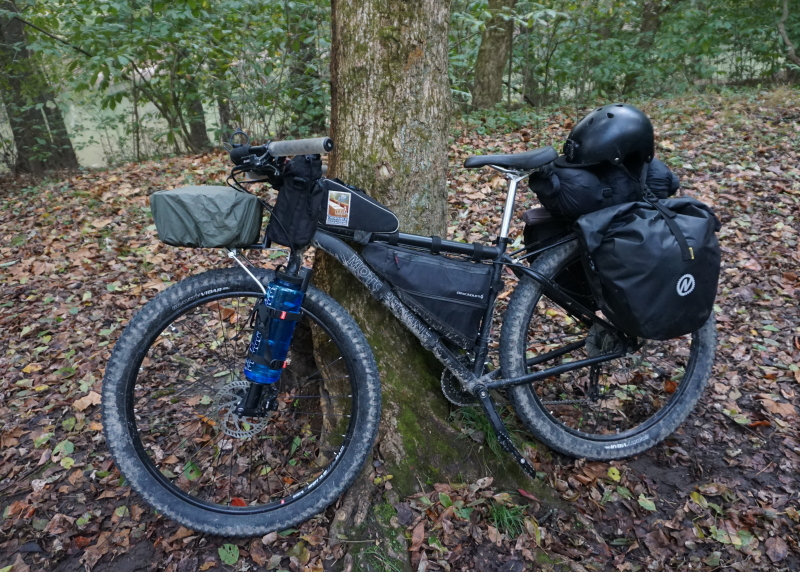 The morning was rather wet with a fine mist falling so I packed up everything but my tent and made some really bad instant coffee, it was nice and hot though. I was hoping that my tent would dry off a little before I had to pack it up but the rain started coming down harder and the temperature had dropped considerably from the day before as well. So I packed up and started riding. The day ended up being very windy, mostly I was riding into it, very tiring, with a mix of sun and short cold rain showers.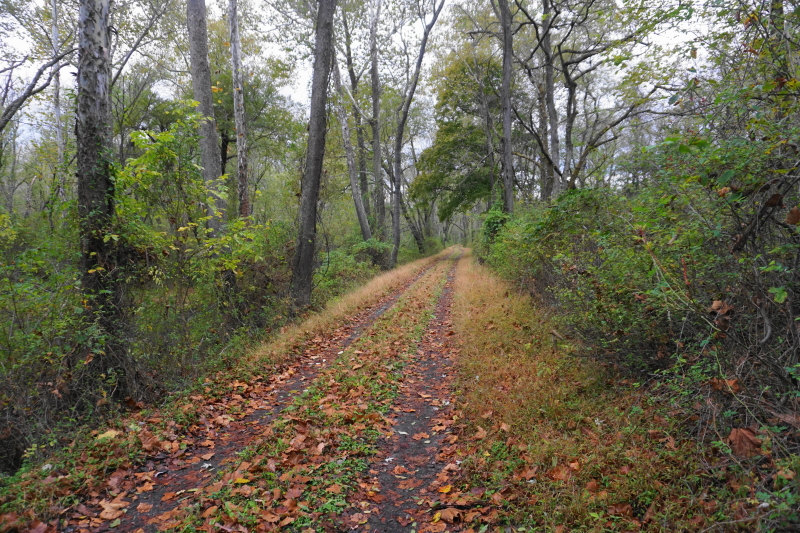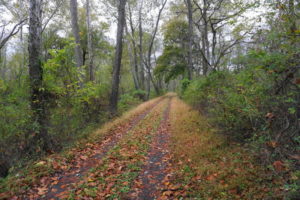 My cold was doing its best to reassert itself as well so I made the choice to get my pick up later that afternoon at Sideling Hill Aqueduct area. This would allow me to at least complete the length of the Canal in Allegany County. Next trip will be through Washington County.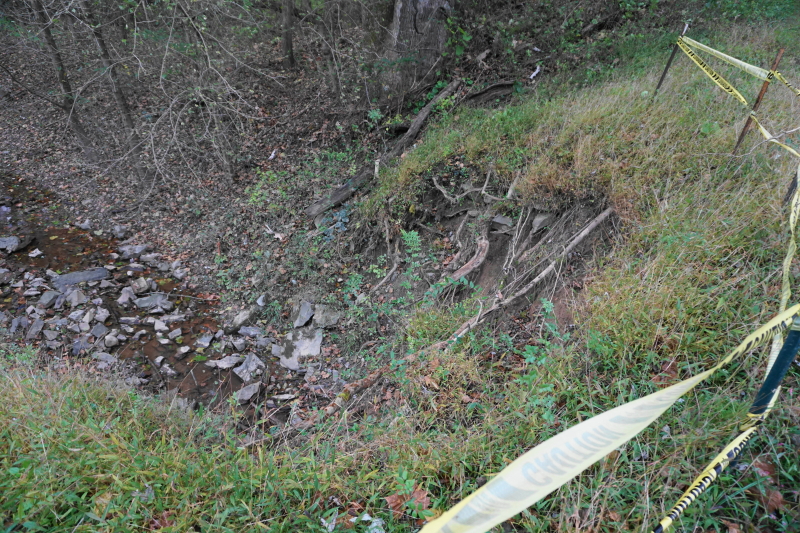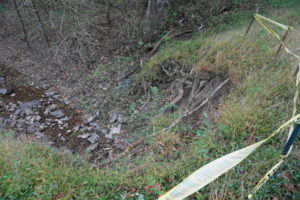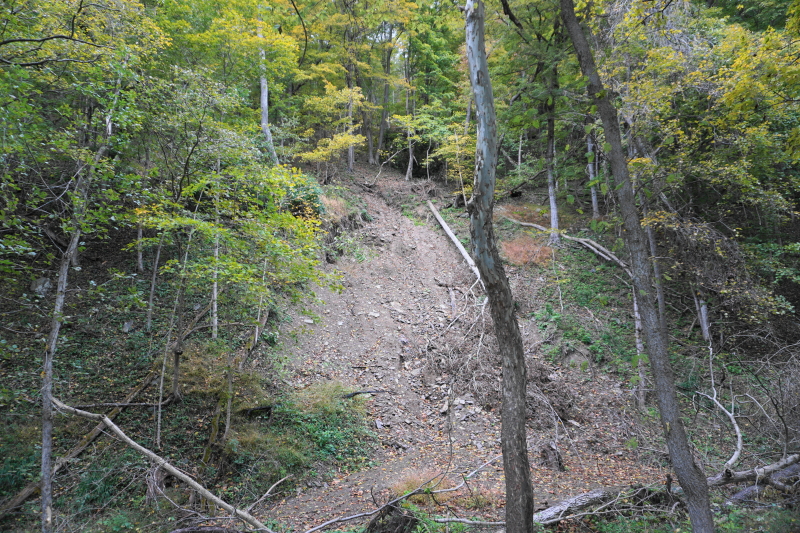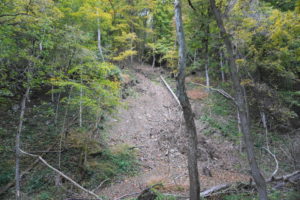 Back to Vampire Socks
Many people see a trail as a means to an end. Going from point A to point B is just a way to get exercise, or to say that you have done something. The consequences of this are these folks don't see where they are or truly understand the reasons for being out in the first place.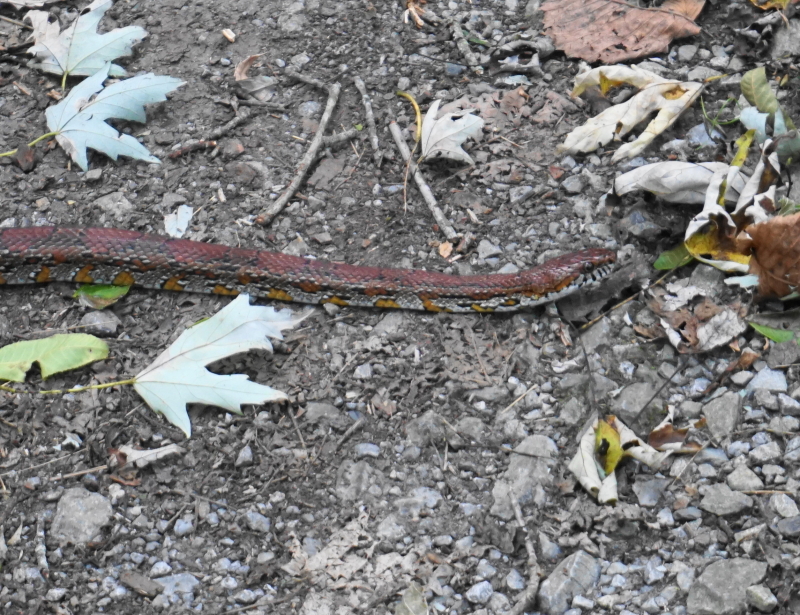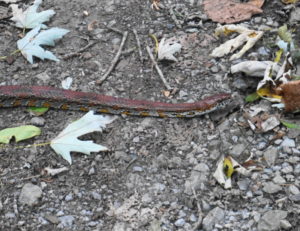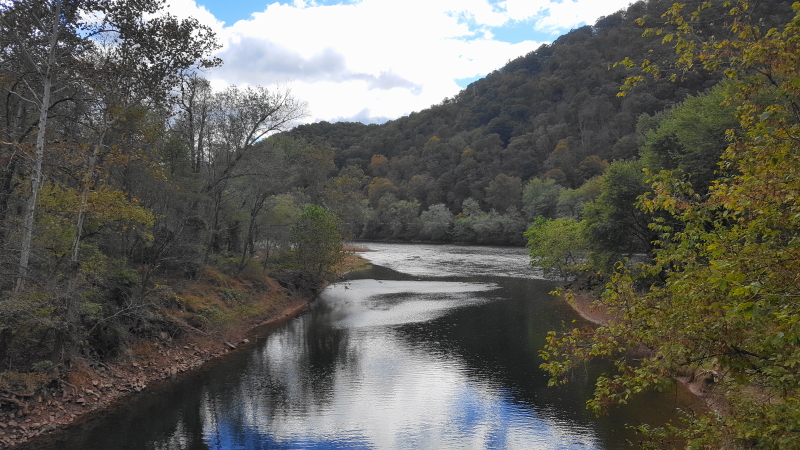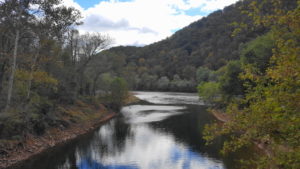 It leads to lack of care in cleaning up after themselves, much less picking up any excess trash that they find, or helping someone in need, or noticing the irreplaceable historic structures that are washing away, or…
This is the attitude of people that live like vampire socks, stay in the dark, and do the warm safe thing. Vampire socks are a useful comfort, but that is all that they are. You should really try to not live like a pair of socks, eventually they start to smell then wear out.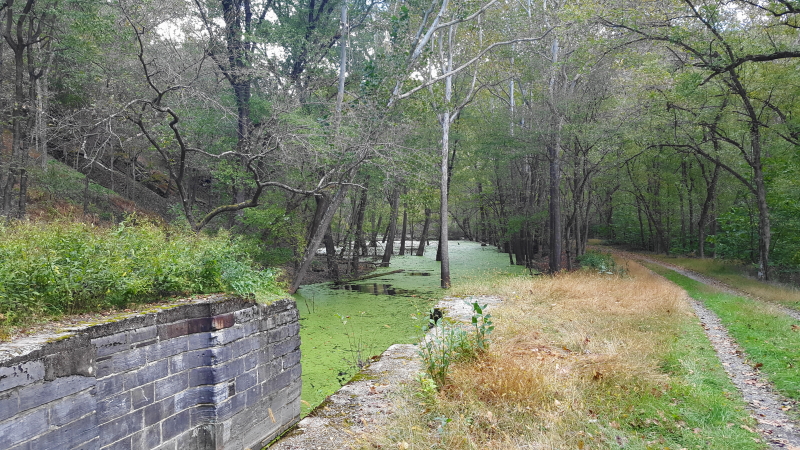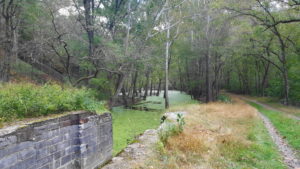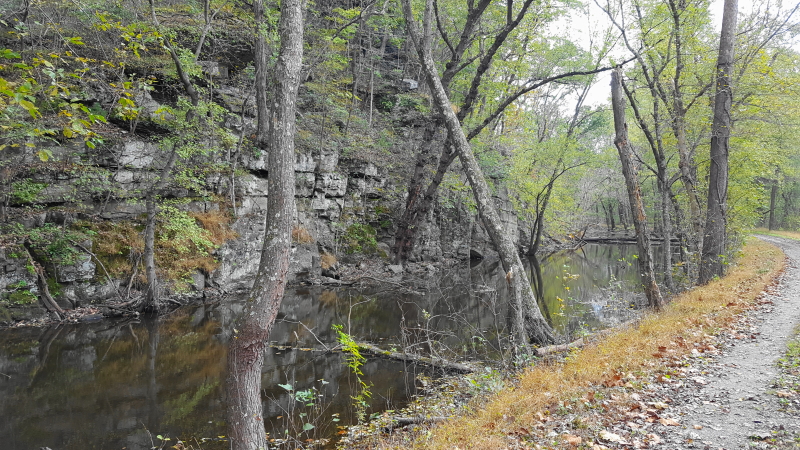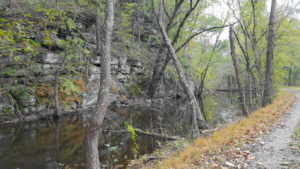 Always try to remember that everybody and everything is connected in some sort of way and to try to do your best to maintain those connections. This is not always possible but the trying is the most important part.
An Apology
To those of you that have been following my words on this journey of grief and healing I apologize for being lax of late in my writing. This is a very difficult process for me and my family as well as close friends. Sometimes it just becomes overwhelming and I need a break. Rest assured there will be more.
Should you or someone you know need help here is a list of resources;
Crisis Text Line
https://www.crisistextline.org/
Text 741741
The Crisis Text Line is available 24/7 and you can text with a trained crisis counselor.
National Suicide Prevention Lifeline
1-800-273-8255
https://suicidepreventionlifeline.org/
Veterans Crisis Line
1-800-273-8255 press 1
Text to 838255
https://www.veteranscrisisline.net/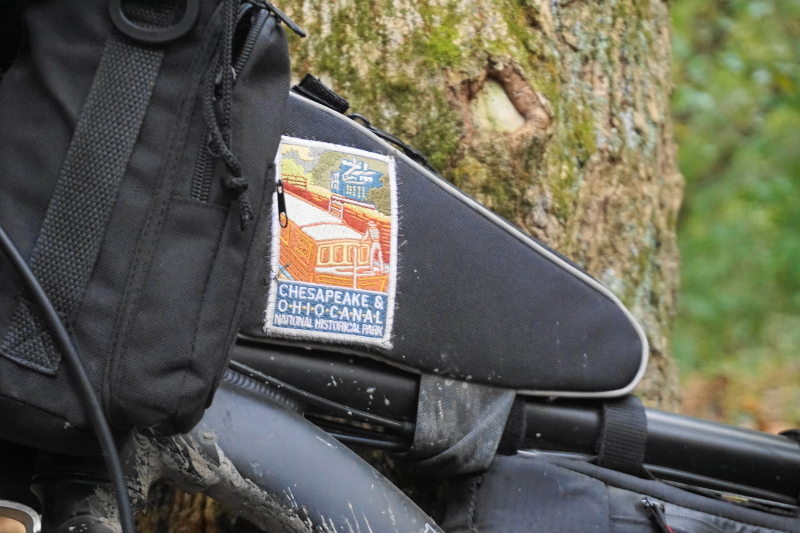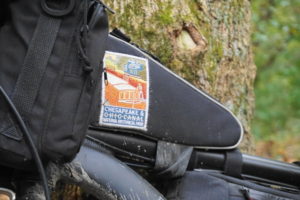 If you have an interest in traveling on or volunteering in The C&O Canal National Historic Park please consider joining the C&O Canal Association at:
Chesapeake & Ohio Canal Association Inc.
P.O. Box 336
Glen Echo, MD 20812-0366
www.candocanal.org
Or contact the Park directly at:
Chesapeake & Ohio Canal National Historic Park Headquarters Office
1850 Dual Highway, Suite 100
Hagerstown MD, 21740-6620
301-739-4200
OR
www.nps.gov/getinvolved/volenteer
And please always practice Leave No Trace principles.
Leave No Trace Center for Outdoor Ethics at www.LNT.org