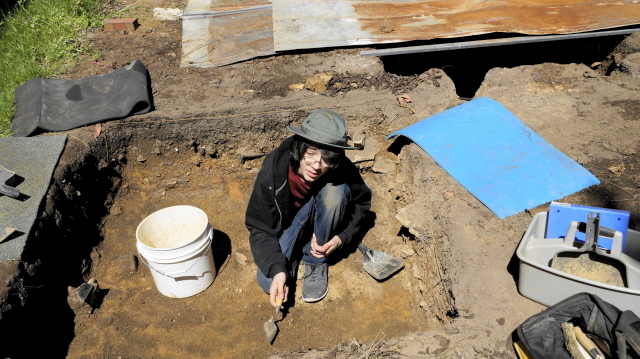 I was doing a presentation at the Conococheague Institute Incorporated, a historic site in Welsh Run Pennsylvania. At this event Arthur and I met Scott Parker from Little Antietam Creek Inc. a non-profit organization that teaches archeology and historic preservation as well as giving an outlet for volunteers that have an interest in doing work in the field. Scott and a very talented gentleman named Dave Hornbaker were doing a hands on demonstration of archeology at this event to promote LACI which is located at the Stoner Farm in Waynesboro Pennsylvania.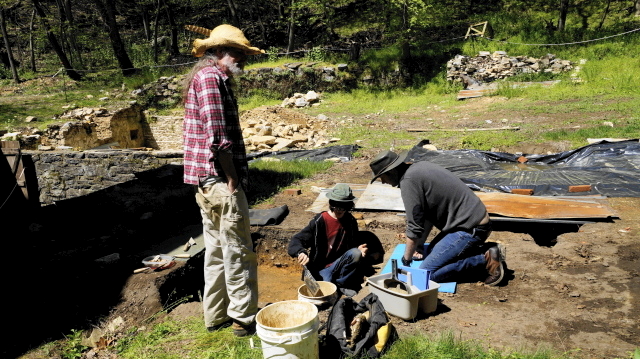 Arthur was fascinated, so we decided that we would become volunteer diggers. I have a background in doing archeological field work so this was a lot of fun for me watching Arthur learn and teaching him as well, and sometimes we got his older brother Owen to come out and work too, which was always fun.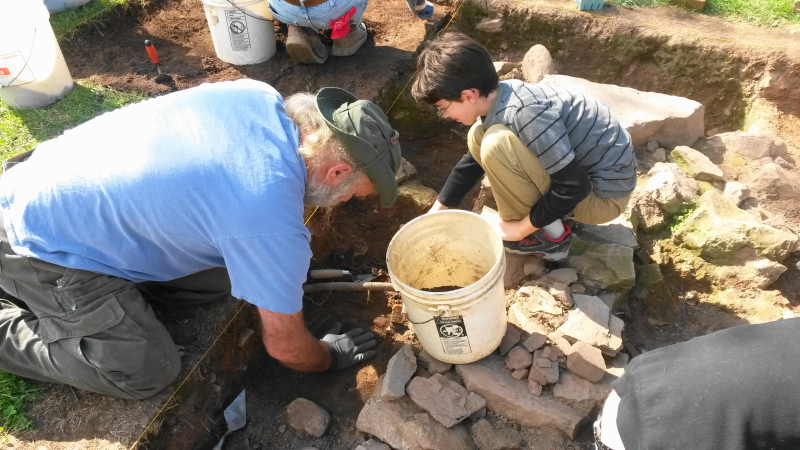 We as a family decided that part of Arthur's legacy would be for us to continue helping at LACI, both doing the work as well as promoting the organization as much as we are able, we have done so and will continue to do so in the future. LACI is always looking for volunteers so if you have an interest in learning how to dig holes precisely with small tools, lab work, or historical research, please check it out, plus it's a lot of fun.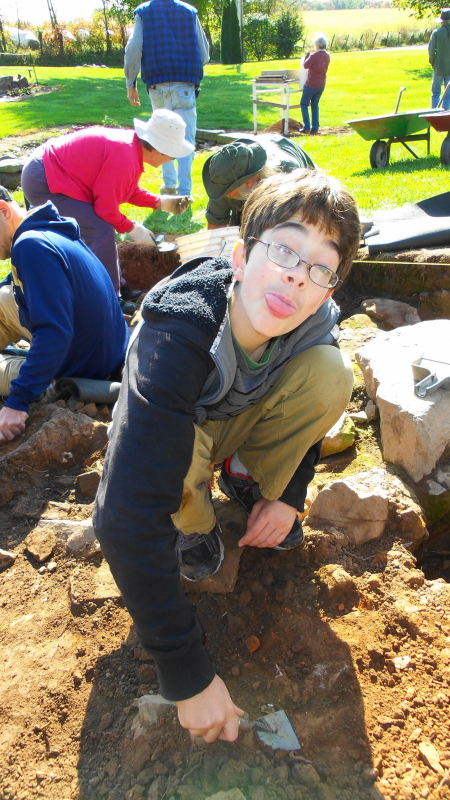 Contact:
Scott Parker
Director of Research
Little Antietam Creek Inc.
P.O. Box 688
8777 Lyons Road
Waynesboro, PA 17268